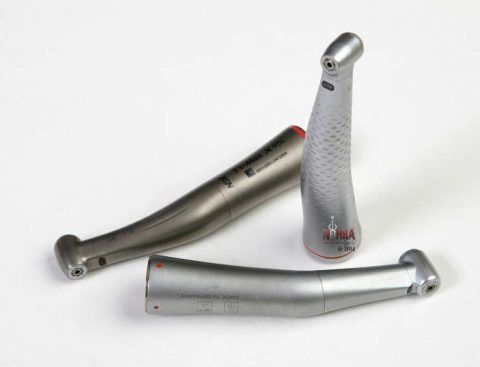 Freedom
This is an opportunity to own your own home based business with all of the advantages that entails. Set your own hours and enjoy more quality time with your family. You are not responsible to anyone else for quotas, royalties or ridiculous policies. Improve the quality of your life, now.
Flexibility
You will establish your own protected territory of up to 1,200 dentists where we will not locate another business. You are not restricted from marketing anywhere, so you can grow your business as large as you want or stay as small as you like. Begin operating your repair business part time while still employed until you are ready to transition into full time operation.
Security
Once you are in business for yourself you can't be fired or downsized. You enjoy the freedom to do what you want while you build equity in your own future.
Strategic Alliance
You will enjoy becoming part of our growing network of over twenty dedicated Strategic Allies. Share much more benefits of group volume purchasing; reduced costs on marketing materials; annual training conference; and many more. Being part of team can take a lot of stress out of starting your own business.
Ongoing Support
With Handpiece Express you are in business for yourself, not by yourself! With over two decades of dental industry experience, the support team at Handpiece Express offers you the resources you need to be successful: unlimited telephone backup; technical support, including repairing any difficult handpieces you encounter; continual industry and technical updates; additional sources of revenue; assistance at your trade shows – you choose the level of support you require.
Home Based
The repair facility only requires an area of about 10' x 10' so your business is easily located in an extra room or garage. Save money by not paying rent for an office location. Stay out of the commute and reduce stress by working from the convenience your home.
High Profit Margins
Your parts cost is $14 for a high speed handpiece repair, the dentist pays you $79 – $89 yielding a gross profit margin of 85%. Parts for a low speed handpiece repair cost up to $60.00, the dentist pays you $159.00 yielding a gross profit margin of 60%.
Repeat Customers
Our customers love our fast, convenient service. FDA regulations require heat processing of handpieces every time they are used, ensuring continuing demand for maintenance. If you do your job right, dental professionals remain very loyal customers.
Professional Clientele
You will enjoy working with dental professionals, business to business during normal business hours. Nights and weekends are not required.