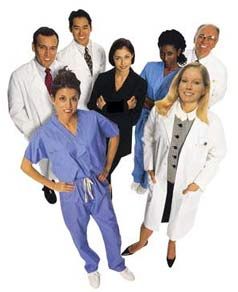 There are approximately 132,000 dentists in private practice in the United States. Dentists use handpieces (drills) in their practice every day on practically every patient. Handpieces can break down as frequently as every six months due to the high temperature sterilization they are subjected to between patient uses. Because of the high cost of new handpieces, dentists never seem to have enough handpieces to go around when one breaks down. For this reason dentists need their handpieces repaired as quickly as possible because they depend on them to produce dentistry. Sending handpieces back to the manufacturer for repair can take weeks and be extremely costly. Most offices would rather deal with a real person in their local area than send their valuable handpieces far away.
The market for dental handpiece repairs exploded in May, 1992 after CBS and NBC both aired television news stories on the same night exposing the fact that dentists did not routinely heat sterilize their handpieces in between uses on patients. In the face of negative publicity occurring at the same time about the possibility of a young woman being exposed to the AIDS virus from her dentist, panic set in. Dentists began sterilizing their handpieces for the first time in high temperature steam autoclaves which caused two immediate problems;
More handpieces were now required in dental offices because of the long sterilizer cycle times.
Handpieces began breaking down more frequently as a result of the high temperatures in the sterilizer.
Now the FDA mandates many universal precautions for dentists, including sterilization of all handpieces. This sequence of events created an incredible opportunity for people in the handpiece industry. Faced with costly repairs of their handpieces on a regular basis for the first time ever, dentists began searching for better ways to effect faster, cheaper, handpiece repairs. Handpiece Express evolved to meet the demands of this new and lucrative business.