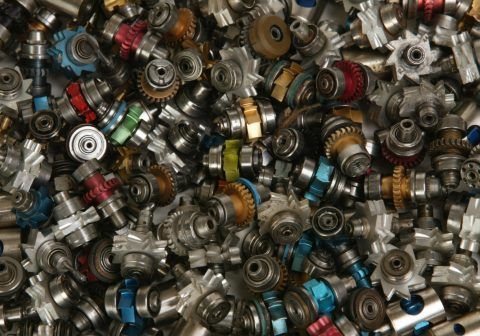 If Handpiece Express seems right for you, please complete the following steps:
Call us to request an Information Packet and Confidential Questionnaire.
Call us to discuss any questions you may have, or to request any addititional information that will assist you in evaluating this business.
After receiving our information packet we recommend the following:
Read through the information and give us a call with any questions you may have.
Speak to several dentists in your area to assess how well their current service provider is meeting their needs, and if they would give your service a try (we provide a list of recommended questions to make this process more comfortable for you). This business has been great for us, but only you can determine the demand in your local area.
Speak to some of our existing Strategic Allies to gain their perspective on starting and operating this business.
If you wish to pursue this opportunity further, you may request a copy of our Disclosure Document. Handpiece Express is a fully registered Business Opportunity with the State of California. This document includes our financial statements, and a sample contract for you and your attorney to review.
After you have returned your Confidential Questionaire, and reviewed our Disclosure Document, we understand that you may want to check out our business in person. If you are serious and we seem like a good match for each other, we will invite you to a "Discovery Day" at our office. This provides an opportunity for us to meet face to face and you can experience first hand what our business is like. You will participate in all of our daily operations and even get your hands dirty!
We believe you need as much information as possible in order to make a decision this important. We look forward to working with you throughout the decision making process to assist you in discerning if this business may be a "good fit" for your goals.
Very truly,
Glenn & Lori Williams